Dog Cart Series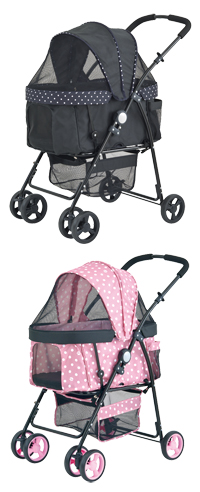 Item name
Dog Stroller for Multiple Dog DX
Assembled size
(WxDxH)
51.5x82.5x98.5cm
net wt
7kg
Features
Roomy carriage with convenient lower basket and back pocket. Cart folds by the handle and stands independently.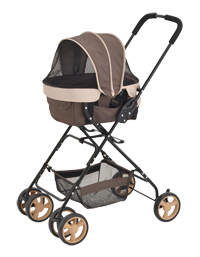 Item name
Carry type Stroller
Assembled size
(WxDxH)
45x80x96cm
net wt
5kg
Features
Carriage is detatchable and can be used as a carry bag. Frame folds compactly, convenient to use in crowded places.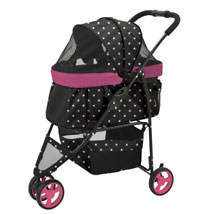 Item name
Handy Doggy Cart
Assembled size
(WxDxH)
46.5x89x92.5cm
net wt
6kg
Features
Stroll up to two doggies, single lever makes folding stroller easy, designed with mesh window.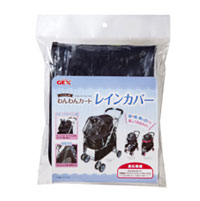 Item name
Doggy Cart Rain Coat
Assembled size
(WxDxH)
22x3x28cm
net wt
367g
Features
Rain coat opens in front, with air holes for ventilation.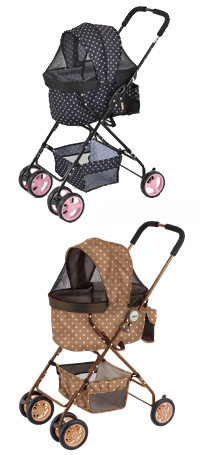 Item name
Dog Cart Light
Black / Paw Dot
Assembled size
(WxDxH)
43.5x71.5X97cm
net wt
4.8kg
Features
Cart as light as 4.8kg ! Stands by itself when folded. Designed with roomy pocket and basket. Great for long walks.